It's your fault I wasn't chosen in the job I applied for. You told me to put that assistant job in my resume and they didn't like it.
It's your fault I didn't get to art school. You didn't teach me to paint when I hinted that it would be nice some day.
It's your fault the project got screwed. You didn't tell enough people what they were supposed to do.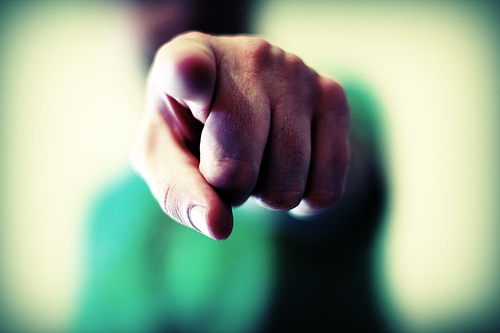 It's your fault I hit my toe against the leg of the chair. You distracted me with your babbling.
It's your fault I was late from work. You didn't wake me up.
It's your fault my life is so miserable. You exist.
No.
It's my fault. Only if you take the blame, only if you recognize the failure, only then can you learn.
Take the blame but don't explain. Explaining is tiring.
Tweet