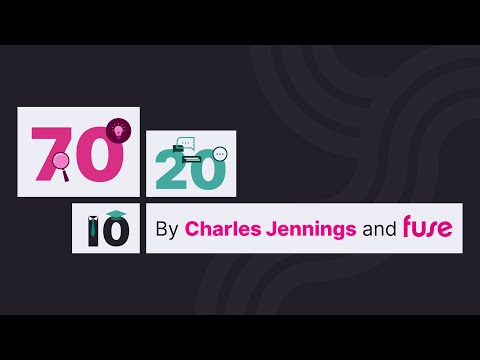 It's the last day of the year and my book on productivity hasn't been written yet. I have about 50% written. (http://raunomerisalu.com/productivity-book/) The more I write the more I find that I need to write. I knew it wouldn't be easy. But as much as I am disappointed that the raw material isn't ready I'm also proud of the material produced and confident that it...
5 tags
Doing everything and nothing instead of writing
Sometimes I just do whatever it takes to avoid writing. Or whatever it is that I should do. Sometimes I clean. And at that point cleaning feels so good that it makes me sick. Sometimes I reorganize furniture and sometimes I redo my website's theme from scratch. And it depends on the time off that I need. If it's a short break I might do the cleaning. If it's a bit longer I...
7 tags
Arbitrary deadlines and what can you do with them?
There was a time when all the management books told to set deadlines for everything. I've also been under this kind of boss so I know how to set them. It works in some environments if you're accountable to someone else than yourself. But more and more people are accountable only to themselves. When you work as a freelancer or for yourself those arbitrary deadlines don't work...
8 tags
The most important thing about time management and...
You cannot manage time. Unless you're Stephen Hawking of course. But the odds are you're not. What you can do is plan the way you use the time available to you. Way too many people, including me, fill their calendars with meetings all the way up. When this happens there is not enough time to complete the tasks you have for the day or the pressing issues that will come up that very...
11 tags
The exchange of ideas and how to be better at...
I love it when someone talks out loud and gives away great ideas. I like to do that also. It's great how basically anyone outside your head can see things more clearly than you can. And most of the times that's the push you need to understand what you need to do next. But there's always a but. This time the but is prerequisite. Being open to new ideas goes a long way but alone...
wiljr asked: just curious, how'd all this turn out? "My GTD tryout setup for Apple"
11 tags
How far can you go on without asking why do I do...
The world revolves around what and how. Companies revolve around what they do. The first thing you ask an acquaintance is what do you do for a living. You ask a big shot marketer like Seth Godin how do you do it. This blog revolves around it as well - what to do when you get stuck or how to better plan your time. But people seldom if ever ask why you do something. Kids do that. And it really is...
7 tags
Would you rather use your Saturday jumping around...
Sometimes I go to a party or watch a late night movie during the week. I can boost up the next day with caffeine with no problems. Of course, after the lunch break things slow down a little bit. I might get spaced out and find it hard to focus. I might start doing a simple task and it would take me two times longer than usually. Once, I worked the whole week like so. I came in around 9am. I had...
9 tags
STOP! The world of productivity (or self rescue)
Productivity is ultimately a mindset. You can accomplish a lot by learning various tricks and methods but never really get there. And mind you, there is no shortcut to a mindset. You have to take the time off to really assess what you are doing and why. After you know why you need to do something it's a lot easier to separate your actions to ones that can make a difference and ones that...
10 tags
Why are meetings so unproductive and how to make...
The meeting has been scheduled for half an hour. It's a regular meeting, you have the subject but not really much else. A lot of people from different departments are in discussing the issues. The meeting goes on and you finally stand up and leave as you needed to finish another assignment 30 minutes ago. The meeting has ended. Not much has been accomplished. Does this sound familiar? In all of...
8 tags
Productivity and calendar: protect it by all...
My calendar is a sacred area. No one except me is allowed to touch it. Even if it was a policy in the company I worked for recently I still didn't have my calendar shared. They only saw if I was available or not. That was Outlook back then as that's what they usually have in the corporate environment. Your calendar aka your time planning is sacred. Protect it if you want to get stuff...
6 tags
Can you say starting a project is easy?
Starting anything that is longer than one minute is immensely difficult. I want to procrastinate those tasks as far away as possible. I'll come up with variety of different things that are more urgent or that give me the "motivation" to do it. It never works. There are many aspects to making starting easier but the most effective way is to go at it as Nike does. Just do it. ...
3 tags
Which project to pursue first or the principle of...
As an entrepreneur I need to choose the tasks I do because there are only so many hours in a day. I need to carefully select the items that are good for the business and execute them. As an addition to that, I have a lot of projects that I also want to pursue. But it's difficult to decide how to start and which one should I go at first. Or which new marketing endeavor should I take on...
4 tags
I think I've slipped out a little secret
I've slipped a little secret out there in a previous post. I'm gonna slip a bit more, it's going to be a handbook like how to ebook. A section for all the key areas that you can use separately or together with other areas. I'm very exited as I'm writing it and I'm sure it's gonna be the bomb!
9 tags
Why you must keep your head up in the clouds even...
I simply cannot stress enough the importance of long term dreams and goals. Especially if you're running a busy life and have lots of items in your todo list. The reason for this is simple. As you have a lot of tasks to do, you feel like you accomplish a lot when you cross them off. Most of the time however, the tasks are insignificant for your future development and happiness. The system...
7 tags
Are you genuinely interested in the success of...
The customer is telling you the cookies you sold him were crap. You're sure they were good but he is furious. Are you going to give him free cookies because the last ones sucked? Are you going to give him a gift card for a free massage? That depends on the customer of course. You can also shut him off. It wasn't your fault he can't recognize a good cookie. Just tell him they...
5 tags
Do you know who your customers are?
Do you have a great product but it doesn't sell? Is your customer service superb but you still get no volume? Take a good look at your clientele. Most likely you have gotten them all wrong. Engage with your customers to learn. Listen to the right forums. And when you know who they are the more likely you are to find more of them.
4 tags
Closing the deal
Most corporate sales environments stress the sale and profit. Make the sale no matter what. They usually award you of making a sale not considering the circumstances. As an entrepreneur you have to think differently. It's not about one sale. It's not even about the sale that will bring in one more purchase in the future. It's about customer lifetime value. Even when making...
7 tags
The age old mantra of a niche market
Do you know who your customers are? If you don't you will slide tons of valuable marketing dollars down the drain. You can push on exhibits, TV, radio, Facebook, Google, Twitter and yet only a fraction of the people you reach will buy or even be interested. If you do know you can pull. And you can use all those saved marketing dollars towards your customers to make them even happier. You...
11 tags
What has happened to the marketing mix or why...
McCarthy's four Ps have always been and will always be the key ingredients in marketing. But the way they are used has changed immensely. First the model changed to Cs and then some more letters were added. More recently we have gotten the Godin's purple cow. The world changes all the time and we have to adapt. But the recent trend is ever more peculiar. We're going backwards....
5 tags
Get more creative by losing the excess in your...
My brother helped sell my car back in Estonia just a while ago. I sold, gave away or threw away the rest of my stuff when I moved to DC. Currently, this is pretty much everything I own: Laptop & phone A couple of external hard drives Dock for tunes Some clothes A couple of pieces of furniture A minimalistic but functional set of tools for kitchen Longboard, kite, parachute ...
5 tags
What are you doing with the feedback you get from...
I care about my customer. If they purchase from me, I thank them. If they give me feedback, good or bad, I thank them. If they engage, I thank them. This is not because I want to be super nice. If someone will put forward an effort to give me and my company feedback I will take it and thank for it. This is invaluable information in one way or the other. Say the customer thinks your products...
5 tags
The (re)evolution of "like" and why I don't like a...
Since we were introduced to the Facebook like button we have gone berserk. You need to like everything, all the time and anywhere. But it wasn't like that all the time. I didn't used to give my likes to any random competition where I could win some crappy hair dryer or even an iPhone. I liked something because it was cool and it corresponded to my values or the values I pursued. A like was...
10 tags
Why there isn't so much satisfaction anymore in...
There are a lot of different items on your to do list and by the end of the day you should have it empty. You might have procrastinated some of the tasks but still the list of today should be empty in the evening. Sometimes though, there just isn't the same satisfaction in completing the list as on other days. The last month has been like this for me. On some days it's better but...
10 tags
How I got started with to do lists and...
The beginning Years ago I worked in logistics as an IT manager. As it was an SMB I also handled the development, help desk and various other issues that weren't IT but were somehow IT related. This means I had a lot of different tasks to do that other people's work depended on. I ran to a wall. Literally. I constantly forgot to do things. I couldn't really sleep at night...
4 tags
Back to basics - The bread and butter of...
Just for the importance of it, I'll go back to basics with productivity and GTD. First we define. Productivity consists of two things: effectivity and efficiency. Both are important but effectivity being the one we should all go for. Efficiency is doing something in the most optimal way. Doing it fast is the key. Effectivity on the other hand focuses on being effective. As in getting...
5 tags
And endless task list is a sign of true happiness....
There are tons of tasks to be completed every day. Regardless whether you use a productivity system or not. Most of the time when you can tick off a number of items, especially the important ones, you will feel very happy. Like you've accomplished something today. But there are times in life when inbox zero and an empty today list just aren't enough. I was recently in this situation....
6 tags
Why the number of words matters or how to write...
You have written down all your brain farts and to dos. Now it's the time to process them and you have no idea what they mean to you. Sounds familiar? For sure. I find myself in that position still even after several years of hard core personal productivity training.  The other day I just come across this problem. I had just finished the GTD video series and had started a new project. Every...
9 tags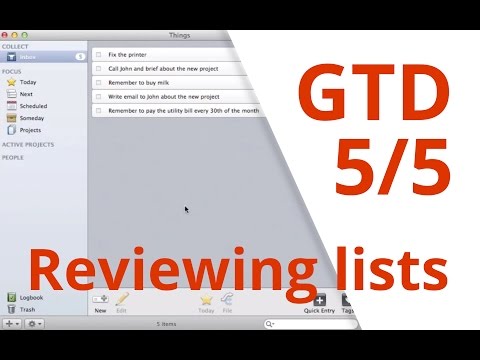 9 tags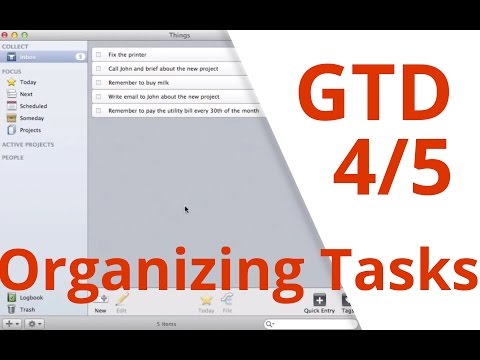 9 tags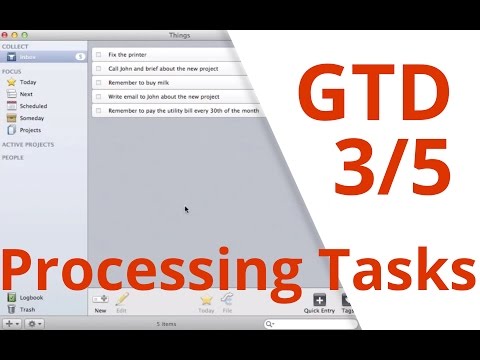 5 tags
9 tags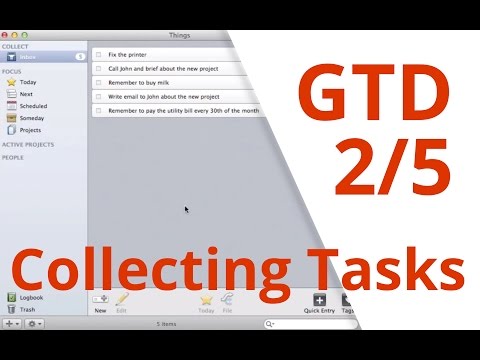 8 tags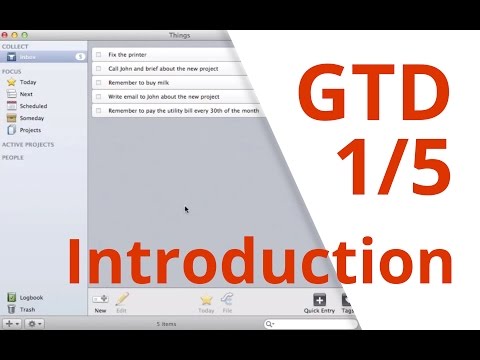 5 tags
Productivity system how to video series coming
I've just finished a five video productivity system series based on GTD. I'll be releasing them one by one at 8pm (EDT) each day starting today. All will be available here: http://raunom.eu/gtd-video. It's a simple series and will go through the process of writing down tasks in your inboxes and goes until the review.  I hope that you enjoy it.
6 tags
Platform move on raunom.eu
Some of the links to previous posts may not work. All the posts are still there. Just check the Archives and browse or search from there. This is due to moving my blogging platform away from wordpress. Thanks and let me know how you feel.
6 tags
Embracing the list lifestyle and why you need to...
It's so easy to read a list. It's easy to memorize. It categorizes well in your brain. Lists make sense. All in all, they are great.  Think all the classic lists: the 10 commandments, the 12 steps of AA, the planets or 100 ways to use a strip of bacon. Just about anything I do I start off with a list. Household chores: vacuum, dishes, laundry, dusting and wash the floors. It might...
10 tags
Ten lessons from moving from Finland to Washington...
It's now exactly a week from arriving to D.C. On arrival we rented an Outback and headed to Lanham for a pet friendly motel. A day from that the storms began and our inn lost electricity. Way to start our journey in the States. But put everything on the table and finding an apartment was the hardest thing to accomplish as we've got no social security number and no credit history.  ...
13 tags
Fear and unemployment in D.C. How to get unstuck?
I've now been unemployed for a good two weeks. The background is that I wasn't happy there and started looking for alternatives. I also founded a company with some friends in between. But it's not something I can live off of. It turned out I got the great opportunity to go and move to D.C. thanks to my wife who got a job here. Now I'm unemployed in D.C. and I need a...
Short update on Washington D.C.
Right. So now we've moved to D.C. from Finland. Trust me, it wasn't easy and it still isn't through. I'll start with the basics.  We still haven't gotten a real apartment, 3 nights in an inn and now we got 7 days in a sublet. But apartment hunting is going well still. Most of the stuff we needed to do in Finland we got done in about 3 weeks. It was a real pain...
7 tags
Moving to DC
This is correct. I just got married and now we're moving to Washington DC from Finland with my beautiful wife. Expect more to come soon as all of this time it's been heavy action of closing things at work (that I quit), marketing the new startup and trying to get rid of all the stuff.  You'll be getting the highlights and also lows. 
6 tags
What does it feel like to run a startup?
I've been writing about life in entrepreneurial spirit for a while. The sole purpose of this post is to share my feelings and practicalities towards it.  a) Starting a business for the first time is harder than anything else you have ever done before. You have to make decisions like put your trust in your partners. You have to trust YOUR money with them. This is hard. And the moment you...
5 tags
How to choose a career that is right for you?
What do you want to be when you grow up? What's the career for you? A career is something that is often thought to be for life. Looking at the world around us, however, I can determine that career change isn't that difficult anymore. There is so much information available and if you're a quick learner you can do pretty much anything. For some this is a blessing and for others a...
6 tags
Three problems you need to solve to fix the...
Lately I've been struggling with work life and personal life balance. I have had the problem before but that easy to solve – just make clear boundaries. This time it's a bit of a different problem.  The trouble comes when you don't enjoy your work. At that time you have to balance the work/personal life so that you wouldn't be stressed or otherwise feel agitated. When...
6 tags
Why dreams are more important than reality?
I recently read an article about dying people and their last regrets (original article). The top five was horrible. I know I'd have at least four of them. I already do. Here they are: I wish I'd had the courage to live a life true to myself, not the life others expected of me. I wish I hadn't worked so hard. (Not me.) I wish I'd had the courage to express my feelings. ...
1 tag
Still on holiday
Still on holiday. Check for new posts next week. Meanwhile see my Twitter feed.
6 tags
Why I only check email once daily?
*Bling*, email, need to check. I will quit everything I'm doing right now to see what that email is all about. I have to do it now, RIGHT NOW, IT MIGHT BE VERY IMPORANT! We've all been there. It is the biggest time waster of all time in a working environment. Just by getting interrupted on a task might take as long as 45 minutes to get you back on track. Just for two minutes'...